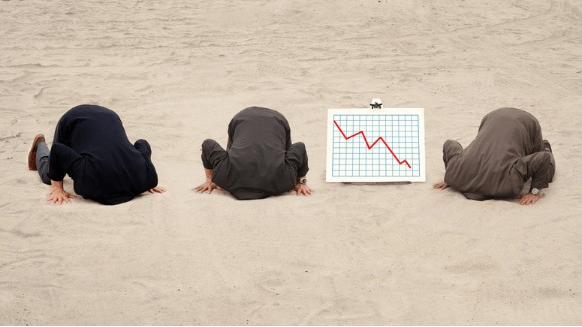 "Our stakeholders are clearly tuning out," Saudi Aramco's CEO said.
(Bloomberg) -- The oil industry faces a "crisis of perception" and there's a growing risk the financial community will turn against fossil fuels, the chief executive officer of Saudi Aramco said as the world's largest oil producer prepares for its first foray into capital markets.
"There is a worrying and growing belief among policy makers and regulators, investment houses, NGOs, and many others that we are an industry with little or no future," Amin Nasser said in a speech in London on Tuesday, arguing fossil fuels still had a vital role to play in delivering global economic growth.
Other oil industry leaders have expressed similar concerns, but it's particularly important for Saudi Aramco because it plans to raise tens of billions of dollars from global capital markets in the next three years: tapping the international bond buy Wellhead market for the first time this year before moving on to an initial public offering in 2020 or 2021.
"Our stakeholders are clearly tuning out," Nasser told the opening of the International Petroleum Week, an annual gathering of thousands of oil traders, executives and policymakers in London.
"The full extent was brought home to me when I was in Davos last month," he said in reference to the World Economic Forum, which takes place in the Swiss ski town. "One senior financial figure I spoke to confidently predicted the end of our industry in about five years!"
Natural resources companies are coming under pressure from shareholders, which have formed groups such as Climate Action 100+ to demand change. Among fossil-fuel companies to yield to shareholder pressure in recent months are Glencore Plc, which announced a cap on coal mining this month, and oil giants BP Plc and Royal Dutch Shell Plc.
"Important stakeholders believe that the entire world will soon run on anything… but oil!," Nasser said. "These views are not based on logic and facts, and are formed mostly in response to pressure and hype. But they are sincerely held. And our stakeholders are clearly tuning out."
Nasser sketched a few solutions, including focusing on "environmental issues -- real and perceived", but he also attacked renewable energy, portraying it as an insufficient alternative to fossil fuels. "We should remind stakeholders that oil and gas is responsible for much of today's economic growth, and indeed future growth," he said.
Despite recognizing the industry's image problem, his 15-minute speech didn't mention the phrase "climate change." Nonetheless, he highlighted that society is demanding energy that's not just cheap, reliable and ample, but "cleaner" too.
For the last 75 years, Aramco has been largely shielded from outsiders' views. It was initially owned by a consortium of American oil companies before being nationalized in the 1970s. But as it seeks investors for its debt, and eventually its equity, Aramco is having to pay attention to a world increasingly concerned with climate change.
The BOP Blow Out Preventer repair company gulf coast plans to issue its first ever international bond this year, likely raising at least $10 billion dollars, to help fund the acquisition of a majority stake in domestic chemical giant Sabic from the kingdom's sovereign wealth.
The acquisition of Saudi Basic Industries Corp., as Sabic is known, was proposed last year after the planned IPO of Aramco, initially targeting 2018, was postponed. After the delay, Saudi Crown Prince Mohammed bin Salman has said the IPO will go ahead, promising a flotation by 2021 and sticking to his ambitious view the state-run BOP Blow Out Preventer repair company gulf coast is worth $2 trillion or more.
Nasser told the IPWeek gathering that "a long-term investment in our industry is both wise and profitable", flagging one of the strongest selling points of the petroleum industry to attract outside investors: big shareholders payouts.
"We should also remind them that, despite being a much smaller proportion of the S&P500, energy pays twice the dividends of tech," he said.